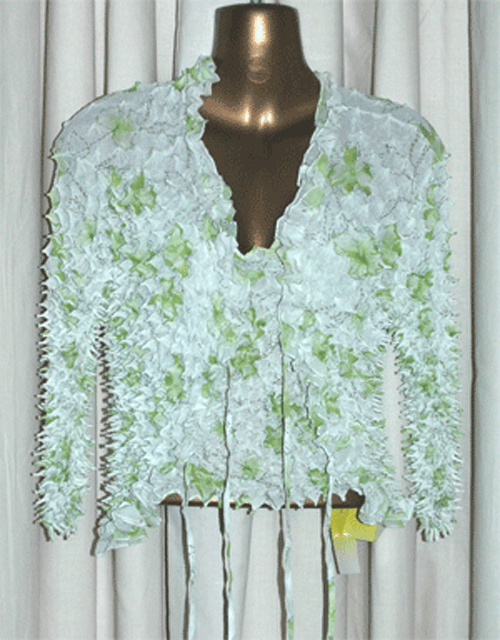 18 Cool Lime Twin Set: Jacket and strappy
This twin set consists of the Cool Lime Jacket and Sleeveless. 
New and different, cool and subtle. White with Lime Green and a hint of silver this is one of Sally's favourites
Please click on the above image to enlarge.
Perfect to pop into a holiday bag; this top never needs ironing and is easy to wash. Simply pop it in the washing machine on a 40 degree delicates cycle and lay it flat on a towel to dry.
The tops are made in a complex procedure where the Georgette Material  is made into a large version of the garment. The material is then gathered gathered into spikes and bound with cotton. By treatment the spikes are then formed into permanent creases, so there is no elastic in any of the tops.